Facebook Live Mass, Sunday, May 23/24, 2020
Permission to podcast / stream the music in this service obtained from ONE LICENSE, License #A-700000. All rights reserved.
Return to In-Person St. John XXIII Mass Attendance - Phase One
To: St. John XXIII Parishioners May 15, 2020
Re: Return to In-Person Mass Attendance – Phase One
Within the Archdiocese of Milwaukee, we have been unable to celebrate Sunday Mass in person since mid-March. This has been a difficult time of separation, especially given its occurrence over the end of Lent, Holy Week, and several weeks of the Easter Season. We can now look forward to at least a partial return beginning this upcoming Pentecost weekend – May 30/31. This return, however, comes with many restrictions to ensure the health and safety of all concerned in light of the ongoing coronavirus pandemic. These restrictions and corresponding steps to take for in person Mass attendance are as follows.
Weekend Mass schedule reduced from four Masses to three:
4:30 PM Saturday – St. Peter's
8:30 AM Sunday – Immaculate Conception
10:30 AM Sunday – St. Mary's
Only one quarter of our nearly 3,500 parishioners will have the opportunity to make a reservation to attend Mass per weekend in accordance with the following alphabetical break-down by parishioner last name:
May 30/31 A – F June 13/14 Lettenberger – R
June 6/7 G – Lesniak June 20/21 S – Z
Note:
This restriction follows from the number of Mass attendees being limited to 25% of worship site seating capacity (IC – 73, SM – 143, SP – 118, Total – 334).
Mass reservation determination beyond June 20/21 will be communicated at a later date.
Bearing in mind that Archbishop Listecki has extended the Sunday Mass attendance dispensation through July 5, parishioners who are not feeling well and/or are at higher risk of contracting the coronavirus should not attend Mass.
Making a reservation to attend Mass:
Reservations may be made online or by phone beginning on Wednesday, May 20.
Reservations for a particular weekend must be made no later than noon on the preceding Friday.
Ensure your last name is within the alphabetical range listed above for the weekend you want to attend.
If you have access to the internet, use the Sign Up Genius button on the bottom of this letter and check the Sign Up box for the Mass you want to attend, click on Submit and Sign Up at the bottom of the screen, select the Quantity of people attending (including yourself), enter your first and last name and email address, and then click on Sign Up Now. The button will not be at this until Wednesday, May 20.
If you don't have internet access, call the Parish Office at 262-284-4266 and provide your first and last name, the total number of persons from your household who will be attending (including yourself), and the worship site you would like to attend.
Note: If seating capacity is reached for a particular site, you are encouraged to consider attending at another site.
Gaining admission to Mass:
Doors will be opened 30 minutes in advance (SP – 4:00 PM, IC – 8:00 AM, SM – 10:00 AM).
With the exception of handicap access at St. Peter's and IC, admission will be limited to one entrance.
If there is a line to enter, please remain at least six feet from those in front of you.
Upon entering, check in with parish staff members serving as hosts, so to speak.
Once you've checked in, if you have an offertory donation to make, please place it in the large basket located just beyond the entryway. An usher will then seat you/those within your household to ensure sufficient distance between Mass attendees.
Note:
While all who attend will be warmly greeted, physical contact as part of that greeting is prohibited.
Hand sanitizer will be available at each entryway that all who attend are encouraged to use.
If available to you at home, those who attend are also encouraged to wear face masks.
All Holy Water fonts have been emptied and are not to be used.
No hymnals or other hard copy worship aides will be available, but a single page worship aid will be posted online that may be printed and brought from home or accessed through your phone.
Celebrating Mass:
Once seated, remain in place unless needing to use the restroom.
During the sign of peace and praying of the Our Father, refrain from physical contact outside of those from your household.
Remain in place for Communion; those distributing - Body of Christ only placed in hand only - will come to you.
Exiting Mass – once Mass has ended, remain in place until directed by an usher to exit the building to ensure safe distance between Mass attendees. If you bring a hard copy worship aid, be sure to take it with you.
Should you have any questions/concerns regarding this information, please contact the Parish Office at 262-284-4266. Also, bear in mind that we will continue to live stream the St. Peter's 4:30 PM Mass, and a recording of the St. Mary's 10:30 AM Mass will be posted to our website.
These restrictions and steps to attend Mass are certainly a far cry from our normal experience, but we are nonetheless grateful to have the opportunity, at least in part, to return to in-person attendance. As we continue to make our way through these unprecedented times, we ask for your patience, understanding, and prayers to the end of positively engaging in the Mass to as full an extent as we may be able.
"Root, source, center, and summit – the Mass is at the heart of our faith and life."
Fr. Eamon Tobin from A Simple Explanation of the Mass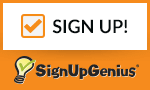 The Parish Office is closed.
Please keep checking your email and this website for updates.
Taizé Meditative Prayer Service
We hope you can join Deacon Mike and Tim Handle for a meditative reflection using the Taizé format. This prayerful, calming, meditative, service that is filled with music is as great way to help center ourselves in the midst of these busy and confusing times. Please download the aid.
Worship Aid for St. Mary's Taize prayer.
Permission to podcast / stream the music in this service obtained from ONE LICENSE, License #A-700000. All rights reserved.
Archdiocese of Milwaukee Daily Reflection
Important Announcements and Events!
Knights of Columbus Fundraiser
The Knights of Columbus will be holding a dining fundraising event on Sunday, May 17th (all day) at Newport Shores. It is currently set up for carryout/curbside only, because of the current policies in place. Call 262-284-6838 and mention that you are there to dine for the Knights, and 25% of your bill will be donated to the Knight's charitable works. Check out the Menu. Thank you to John Weinrich and Newport Shores!
Strong in the Face of Tribulation
The Church in Communion: A Sure Support in Time of Trial
The Vatican has released a free online prayer book to help Catholics seeking divine assistance amid the coronavirus crisis. The book is divided into three parts:
I: Prayers, rituals and supplications
II: How Catholics can continue to practice the faith without the support of the Sacraments
III: Pope Francis' reflections since the pandemic struck
"This book is intended to be a little help offered to all, so as to know how to discern and experience God's closeness and tenderness in pain, in suffering, in solitude and in fear. Of course, faith does not eliminate pain; ecclesial communion does not eliminate anguish. Rather, it does illuminate reality and reveal that it is pervaded by the love and hope based not on our abilities, but on the One Who is faithful and never abandons us." Andrea Tornielli, Vatican Editorial Director
To obtain your free copy, go to: https://www.vaticannews.va/content/dam/lev/forti-nella-tribolazione/pdf/eng/strong-in-tribulation.-20042020.pdf
Mass Times
Effective, Tuesday, March 24, 2020, Archbishop Jerome E. Listecki has decided to continue the suspension of public Masses until the health crisis is over.

Confirmations and First Communions are also suspended until the health crisis is over.

We are live streaming Mass on Saturdays at 4:30 pm on Facebook. They will be posted on the website after the Facebook streaming is complete.

The Milwaukee Archdiocese will also live-stream some of the masses the Bishops will do at the Cathedral (with no congregations). The 9:00 a.m. Mass is available on Radio 920 AM, WOLF, and the 11:00  a.m. Mass is live-streamed on the Cathedral website. Other TV Masses are available on WVTV, My24 at 7:00 a.m. and 9:00 a.m., and on WITI Fox 6, at 5:30 a.m. 


Fr. Pat will continue to offer the Masses we have scheduled privately and will pray for all of us as well as the scheduled intentions for those Masses.

These are not easy decisions for the Archbishop, these are not easy decisions to follow for us who need to be connected with one another in time of stress, fear so we can be strengthened in our faith.

I know we are all affected by the current health crisis and we are in uncharted territory, but we do believe God is with us and will give us strength and fortitude to continue.

We will be keeping in contact via email, and producing a bulletin that will be posted on our website.

Keep our staff in your prayers as this is a new experience for us all. 
Office Hours
St. John XXIII Catholic Church
1800 N. Wisconsin St.
Port Washington, WI 53074
Mon - Fri. 7:30 am - 4:15 pm
Phone: 262-284-4266
Church Sites
St. John XXIII Catholic Church - Parish Office - Mailing Address
1800 N. Wisconsin St.
Port Washington, WI 53074
St. John XXIII Catholic Church - Immaculate Conception Church Site
140 W. Church St.
Saukville, WI 53080
St. John XXIII Catholic Church - St. Mary's Church Site
451 N. Johnson St.
Port Washington, WI 53074
St. John XXIII Catholic Church - St. Peter of Alcantara Church Site
1802 N. Wisconsin St.
Port Washington, WI 53074
From the Desk of Fr. Pat!
Map to Immaculate Conception